WHERE WE ARE SITUATED
We are in Punta Prima in the La Campana centro commercial centre, if
you leave the main 332 at the blue bridge, pass the petrol station on
the right hand side you can find us in the next centre on the upper floor.
It is easily visible from the 332 and parking is available at all times.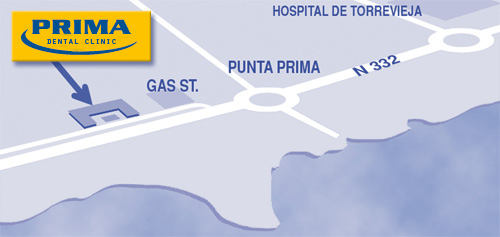 LESS PAIN TREATMENT WITH LASER
We have now acquired a new advanced type of dental laser system for an almost painless treatment.
Benefits of laser treatment:

1 - Less pain
2 - No drilling noise
3 - No vibrations
4 - Shorter treatment time
5 - Faster wound healing
6 - Maximum possible germ reduction
Treatments on offer:

a - Periodontic treatment....treatment to the gums
b - Conservative treatment....removal of decay. Sealing teeth to
prevent decay developing and desensitization of
hypersensitive teeth
c - Endontic treatment....Sterilization and drying of the root
canal
d - Surgery....treatment of impacted wisdom teeth. Apicectomy,
Lancing of abscesses and removal of herpes
KaVo KEY Laser® 3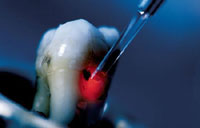 Less Pain Treatment