WHERE WE ARE SITUATED
We are in Punta Prima in the La Campana centro commercial centre, if
you leave the main 332 at the blue bridge, pass the petrol station on
the right hand side you can find us in the next centre on the upper floor.
It is easily visible from the 332 and parking is available at all times.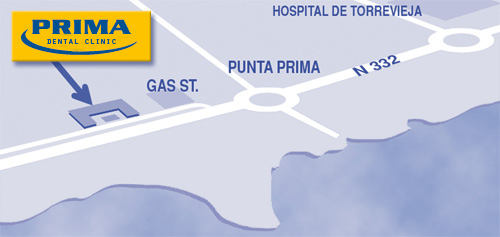 ORTHODONTICS
You or your Child may need an orthodontic consultation!
Orthodontic treatment is a way of straightening or moving teeth, to improve the appearance of the teeth, and how they work. It can also help to look after the long term health of the teeth, gums and jaw joints by spreading the biting pressure over all the teeth. There are several ways to correct the position of the teeth.
Schedule an appointment today!